"With Main Sauvage, we want to support an intelligent production, reasoned and respectful of earth and humans' rights ''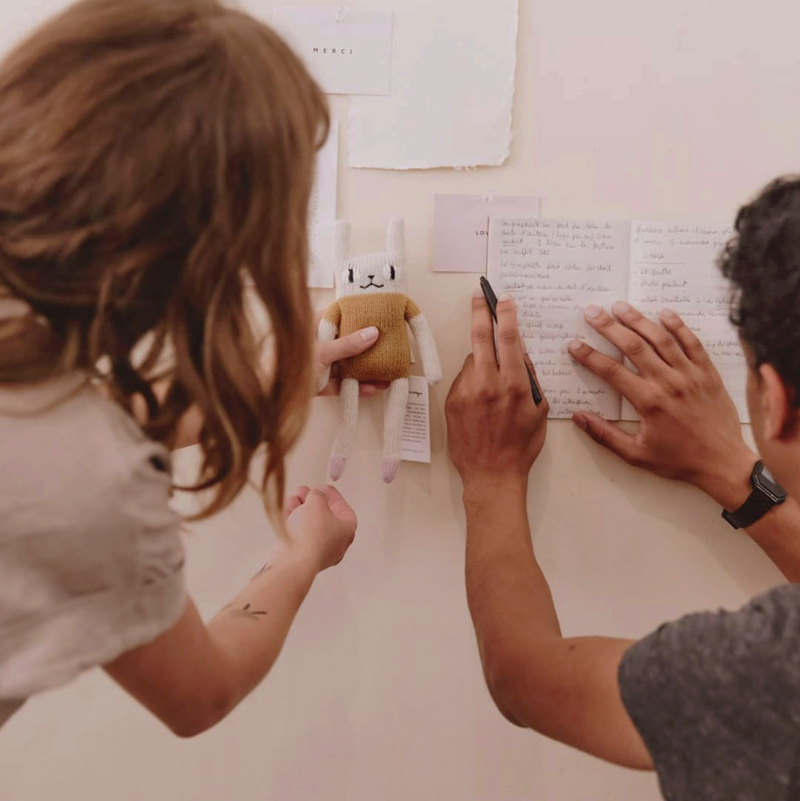 With Main Sauvage, we want to support an intelligent production, reasoned and respectful of earth and humans' rights. Therefore, we strive to imagining timeless items, made from durable materials and of the best possible quality. Products made to last and to be passed on.
It is essential for us to collaborate with manufacturers who share our values and who provide their employees with good working conditions and fair wages. True partners, with whom we can develop an honest and trusting relationship and a long-term collaboration. We are proud to be able to offer products manufactured under the best conditions.
We make children's well-being and safety our priority. All our items are made with natural materials, without chemicals. All items subject to safety standards, such as comforters, toys or pacifier clips, are tested in an independent laboratory and meet European safety standards.
Our knitted toys are made in a family workshop nestled in the heart of the Bolivian Andes.
Each toy is knitted and embroidered by hand, in 100% baby alpaca wool, a natural, ecological and sustainable fiber, and stuffed with recycled plastic bottles fibers.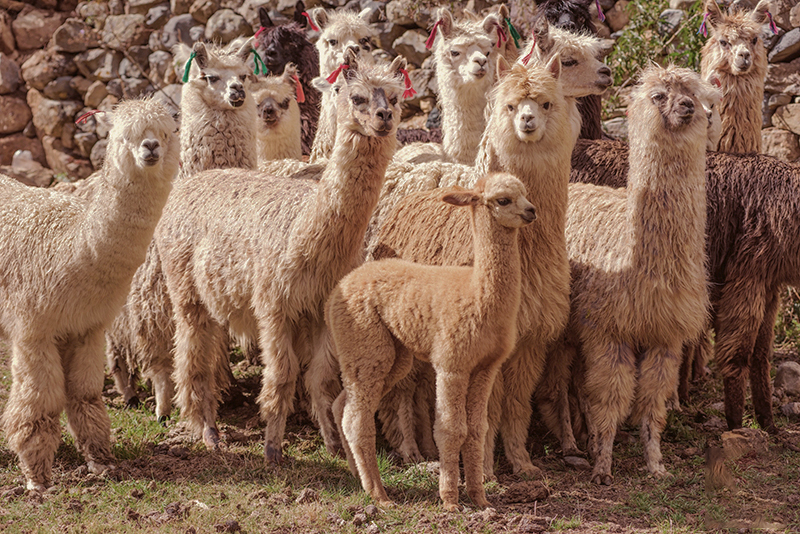 The wool comes from a spinning mill located in the Bolivian Andes, which is supplied by small local breeders. The alpacas of these farms flourish on the Bolivian highlands and are shorn only once a year. Wool is cautiously removed using techniques that ensure an uninterrupted and fluid shearing of the animal.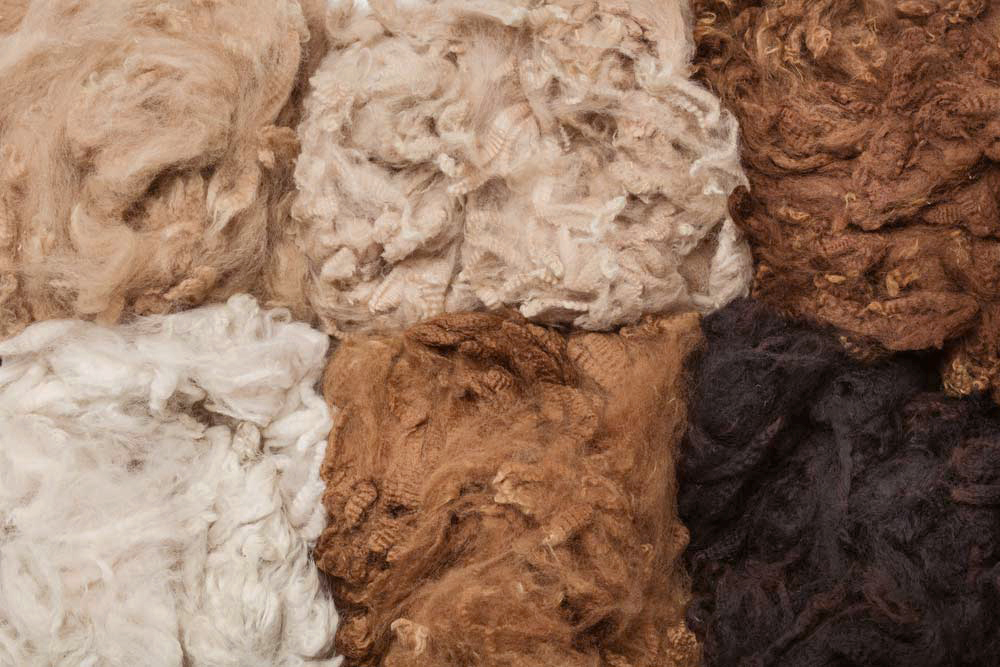 All the colors we use are non-toxic. We use as much as possible the natural colors of alpacas which are white, black, shades of gray and brown.
All our other colors are made with eco-responsible dyes.
Alpaca wool has been used for centuries in the manufacture of small children's clothing and accessories because of its incomparable softness, resistance and durability. Because it does not contain lanolin, Alpaca wool is hypoallergenic and does not irritate the skin. It naturally repels water and has antibacterial properties, which allows the toy to stay clean longer.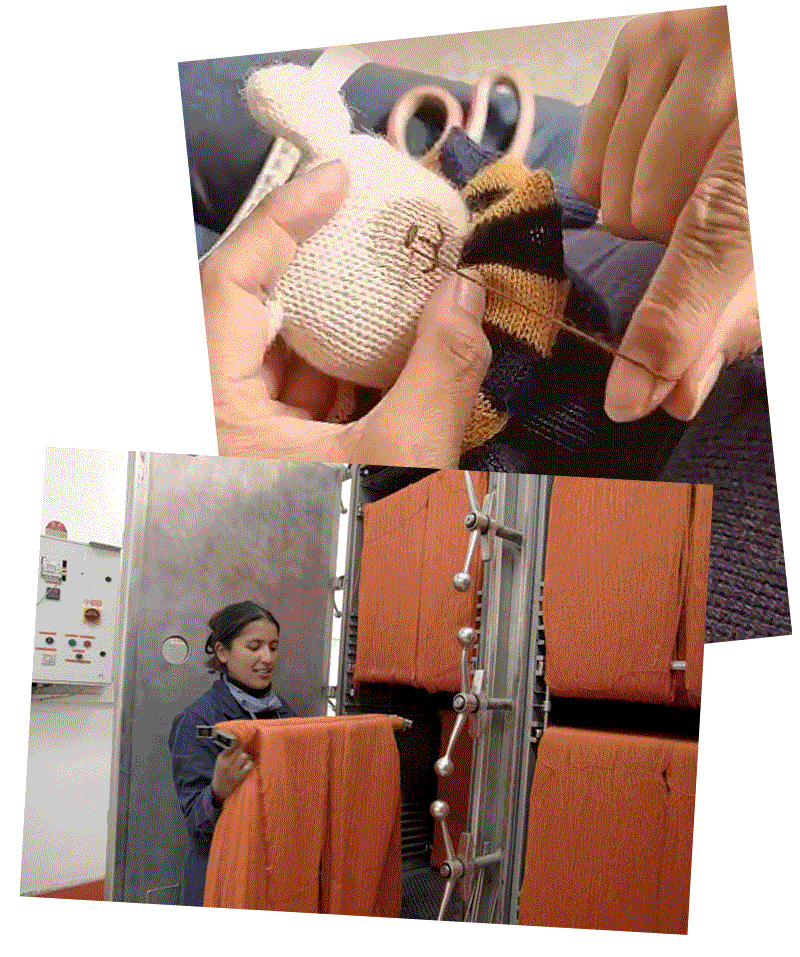 The family workshop we work with respects the principles of fair trade by offering good working conditions and a fair income to its knitters. This solidarity-based economy contributes to improving the living conditions of families and ensuring the schooling of children. Each piece is developed in collaboration with these talented artisans, using traditional skills which have been handed down from generation to generation for centuries. Each of our toys is made with inspiring passion, impeccable quality and an incredible attention to detail.
Our baby bedding, our bath items and cotton accessories are made in Portugal, in a workshop specializing in layette and baby items, that was founded almost 40 years ago and that has become today an international reference in the textile industry.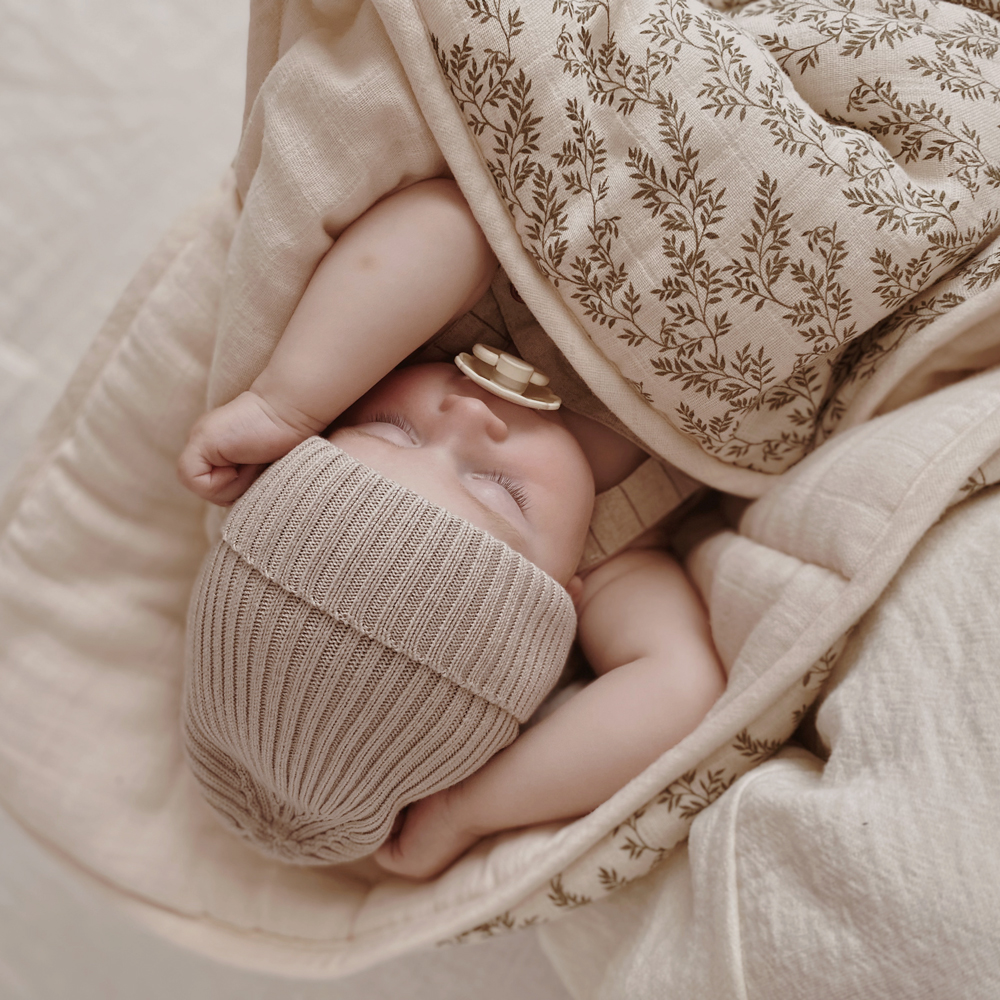 OEKO-TEX® STANDARD 100 CERTIFED
All of our textiles are certified OEKO-TEX® Standard 100, Class 1, ensuring that every component (fabric, dyes, threads, buttons…) have been tested for harmful substances and are therefore harmless in human ecological terms.
Our items are made with premium quality fabrics and are made to last a lifetime.

Through our production processes, we strive to reduce waste and polluting residues. All our items are made without chemicals, with reduced water consumption. We minimize our CO2 footprint as much as possible and our waste is 100% recyclable.

All our textiles are made of double cotton muslin, one of the fabrics best suited to babies' needs. Since a long time used to make swaddles, this very fine and loosely-woven fabric is one of the softest and of most breathable available. One of its great qualities is that it allows airflow and prevents babies from overheating. It is also very resistant and easy to clean and maintain, becoming softer with every wash.

Our manufacturer is a SMETA (Sedex Members Ethical Trade Audit) audited factory, a globally-recognized, pioneering standard for the improvement of ethical practices throughout the supply chain. They follow the European Community Law and respect the European Convention on Human Rights and the European Social Charter. They are also member of BSCI (Business Social Compliance Initiative), and they conduct regular on-site social responsibility audits throughout their supply chain to ensure the best labor practices.